Bring the Peace in Your Mind and Body
A special holiday spent at the far Southern Ishigaki Island away from the bustling cities. Forget about the traffics, noises, stressful days and even the flow of time.
At our aesthetics salon CREER DU Qi, get a full body treatment at our aesthetics salon and have the melting feeling of the stresses away from your body. The massage of our aesthetician gives you a magical feeling of your mind and body open in the mean time. After restoring energy in your body, finish your session with purchasing some goods for further relaxation time by yourself at our selected goods shop.
At our Sauna, have a relaxed hour for full-enjoyment of the slow island time. Our sauna facility has sauna room, hot spring and cold water spring equipped which you can select among per your interest and body condition.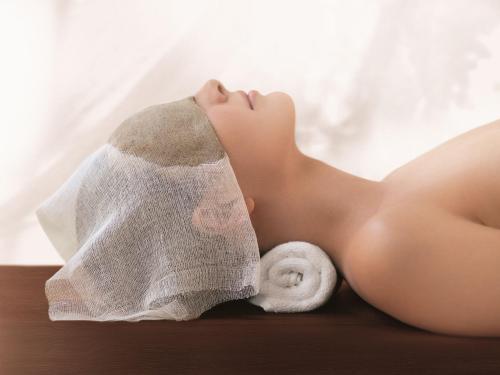 CREER DU Qi (Ishigakijima Branch)
Operating Hours 16:00 ~ 24:00 (last admission 23:30)
Call Us for Reservation At 0980-86-8001
Example Treatment Types
Qi Facial Treatment: 60 minutes, JPY 12000 (before tax)
Relaxing Body Massage: 60 minutes, JPY 15000 (before tax)
Ryukyu Facial & Body Massage: 90 minutes, JPY 20000 (before tax)
? Reservation in advance is required. Please contact us directly upon making reservation.
? Please consult with us if you have any sunburns or redness due to excessive tanning. We may decline providing you the treatment depending on your skin condition of the day of the service.
? Pregnant ladies cannot receive the treatment.